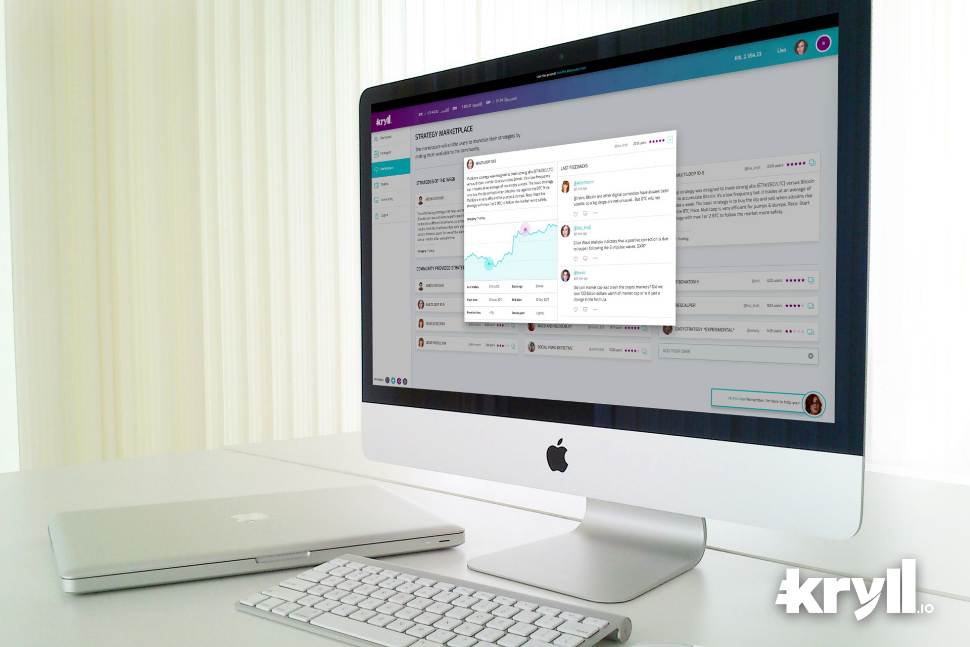 Defining and honing a quantifiable edge in financial markets was borne out of necessity if firms wanted to compete with their peers. The sheer amount of money poured into these strategies is astounding, with a lawsuit leveled against a former Goldman Sachs programmer accused of stealing secretive trading code highlighting the value of these trade secrets. Invariably, the pursuit of speed and automated decision-making left many financial markets, especially equity markets, dominated by computers. This new balance of power tilted the playing field towards institutional investors and hedge funds whereas retail investors were left at a serious disadvantage.
While cryptocurrency aimed to level the playing field and dispense with the outdated two-tiered market structure, the enormous amount of intraday volatility and round-the-clock trading has drawn algorithmic strategies to this new frontier, once again putting everyday participants at the mercy of the machines. One of the limiting factors behind the outsized institutional presence in automated trading strategies is the complexity commonly associated with developing these algorithms and the capital required to ensure they are properly built, executed, and maintained.
As such, these sophisticated tools remained out of reach for ordinary traders and investors, adding to the complications of freeing up the investment environment from the institutional stranglehold. Thankfully, the rapid advance of technology combined with the symbiosis inherent in blockchain-based services means that the era of the institutional advantage is swiftly coming to an end. With its novel platform designed to simplify the automated trading strategy construction process, Kryll.io is showing investors that the tools necessary to conquer the cryptocurrency market aren't reserved for financial elites.
Click the video above to learn more about Kryll
Just as companies like Wix brought website construction to the masses without the need for hiring developers, Kryll.io has built a strategy-planning platform with an innovative degree of mobility. Thanks to its drag n' drop functionality and What You See Is What You Trade™ interface, which can already be previewed on https://mvp.kryll.io, both inexperienced and advanced traders alike can use this intuitive platform to build, test, and eventually execute their own pre-programmed strategies. All this can be accomplished without the need for an external developer or large amounts of capital, further democratizing the use of these advanced systems in conjunction with trading in cryptocurrencies, CFDs, foreign exchange, and other financial products.
This wider distribution of professional trading tools ensures that community members can build their own qualifiable edge in financial markets. The strategy builder tool is accompanied by simple logical blocks that can be as straightforward as integrating market indicators or complex as incorporating media opinion mining and deep-learning capabilities. Furthermore, with the massive amounts of data pooled from leading exchanges, back-testing can be employed to ensure that an automated strategy meets its trading objectives before being launched for real-time execution. Moreover, a sandboxing feature enables creators to test their strategies in real-time without committing capital. Once launched, there are no associated subscription fees apart from the KRL tokens needed to fuel a live strategy.
In addition, individuals that build successful algorithms can opt to share these strategies, earning passive income for allowing other users to deploy the automated strategies built on the platform through a pay-per-use model. The individual strategies that are most popular will climb up the reputation ladder, increasing their exposure on the Kryll leaderboards. For individuals with limited time or knowledge to build their own strategies, this presents an effective track for benefiting from the community's collective experience and aptitude. Just like all successful blockchain-based services, Kryll places an emphasis on the community aspect, with plans in place to not only share strategies amongst participants, but also host user-generated content. Most importantly, the system is set to be compatible with many major exchanges including Bittrex, GDAX, Poloniex, and Binance to name a few.
Based out of France, the Kryll team is composed of a unique array of experienced crypto investors, IT professionals, successful entrepreneurs, seasoned advisors, and a host of industry ambassadors. The Kryll initial coin offering is already live, with just days left to be an early adopter of this new intuitive take on automated trading. With a closed alpha version of the platform being launched this summer for token sale participants, those investors who get involved early will have an advance opportunity to start deploying the system and its capabilities before it is released to the wider public in early 2019. With an eye towards delivering more equitable opportunities to the investing public, Kryll.io's pioneering take towards automated trading is a breath of fresh air for those investors seeking to build a definitive edge.