Treasury Yields Climb as Eurozone Bond Markets Sees Selloff
7 June 2018, 10: 31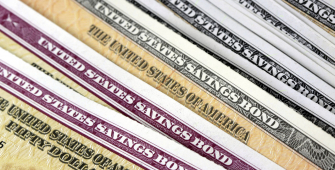 U.S. government bond yields rallied along with their eurozone peers following a statement from a senior European Central Bank official indicated the central bank plans to push on with a debate next week on the schedule for ending its asset purchases.
The 10-year Treasury note yield edged up 5.9 basis points to 2.975 percent, its highest since May 24. The two-year note yield rose by 2.8 basis points to 2.520 percent, and the 30-year bond yield increased 5.7 basis points to 3.130 percent.
Treasury markets experienced a selloff like its eurozone bond market counterpart after ECB chief economist Peter Praet reaffirmed that the central bank would talk about the gradual tapering of its monthly bond purchasing program at the end of next week's policy meeting. He said that recent inflation data had improved significantly that its policy-making panel could talk about the unwinding of its asset purchases.
The ECB's monthly asset purchases are slated to run at least through September. Majority of economists expect the ECB to extend purchases beyond the set deadline but at a slower rate, potentially exiting the QE in December.
Recent economic data has added to the prospect of a stronger reading in second-quarter economic growth. The U.S. trade deficit declined 2.1 percent in April to $46.2 billion after exports reached a record of $211.2 billion. The decline in the gap was faster than the projected $48.8 billion.
Capital Economics indicated that Q2 GDP could reach as high as 4 percent based on ISM surveys and export figures.