Pandemic Profit, Home Sales, and More IPOs: 3 Things to Watch in the Day Ahead
23 September 2020, 11: 39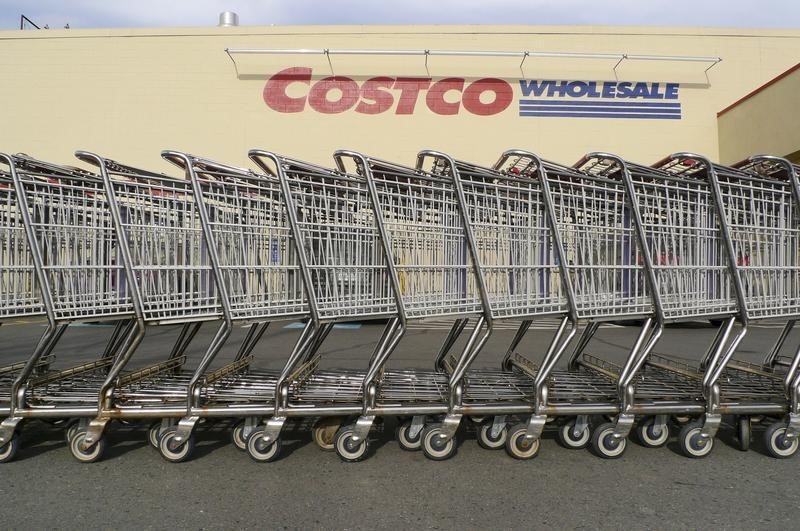 Selling accelerated in late afternoon trading on Wednesday as investors took in conflicting news on Covid-19 and tech stocks tumbled.
Confidence in the economic recovery is faltering, with signs of a new surge in virus cases in Europe and parts of the U.S. that threatens to halt progress even as public health leaders talked positively about the prospects of a vaccine. Federal Reserve officials, including Chair Jerome Powell, said Wednesday that further fiscal stimulus is needed to advance the recovery, but Congress remains deadlocked.
Apple Inc (NASDAQ:AAPL) dropped more than 4% in the afternoon, dragging the S&P 500, Dow Jones Industrial Average, and NASDAQ Composite along with it. Tech-heavy Nasdaq is down nearly 10% for the month.
Several earnings reports are due out Thursday, along with the weekly jobless claims numbers and new home sales. Wall Street continues to pump out newly public companies.
Here are three things that could affect markets tomorrow:
1. Earnings reports highlight the winners and losers from the pandemic economy
Costco Wholesale Corp (NASDAQ:COST)'s prospects look bright for the quarter as people stocked their pantry shelves and had more meals and snacks at home. Earnings per share are expected to be $2.83 on revenue of $52 billion.
Restaurant chain operator Darden Restaurants Inc (NYSE:DRI) is expected to feel the pinch of reduced service in its eateries, which include Olive Garden. Analysts tracked by Investing.com expect EPS of 5 cents on revenue of $1.56 billion.
One thing people did do was shop online for used cars during the months since the pandemic erupted. CarMax Inc (NYSE:KMX) is expected to report EPS of $1.03 on revenue of $5.1 billion.
2. New home sales for August and jobless claims
Households also reconsidered their place of residence during the pandemic, weighing the options of remote versus in-person schooling and the extra space suburban living offers over urban apartments. New home sales for August, which will be reported at 10:00 AM ET (1400 GMT) are expected to be in the neighborhood of 895,000, about even with July.
Initial jobless claims, reported at 8:30 AM ET (1230 GMT) are expected to be around 840,000 for last week, not much different than the week before. Continuing claims, which are reported at the same time, are expected to be around 12.3 million.
3. IPOs continue to pop, but can they maintain their momentum?
A flurry of recent stock debuts has investors buzzing, but it remains to be seen whether these freshly minted public companies can maintain their lofty valuations after the IPO party dies down. On Wednesday, Goodrx Holdings Inc (NASDAQ:GDRX) popped 40% after raising $1.14 billion in its IPO. The company sold shares at $33 in the IPO and they opened at $46. Bentley Systems Inc (NASDAQ:BSY) also jumped 37% after its $22 a share IPO, which raised $236 million.
GoodRx's IPO success comes on the heels of IPOs by Snowflake Inc (NYSE:SNOW) and Unity Software Inc (NYSE:U). More IPOs are scheduled in the coming days.
Corsair Gaming Inc (NASDAQ:CRSR) sank 11% on Wednesday after the gaming component maker raised $238 million.